iPad / iPhone - Auto IKEv2 & L2TP
---
1. Download your Configuration Profile.
IMPORTANT: Use Apple's default browser Safari.
Otherwise this download will fail to trigger the install sequence described below.
2. Confirm the Download ...
3. Open the Settings app, locate "Profile Downloaded" and open it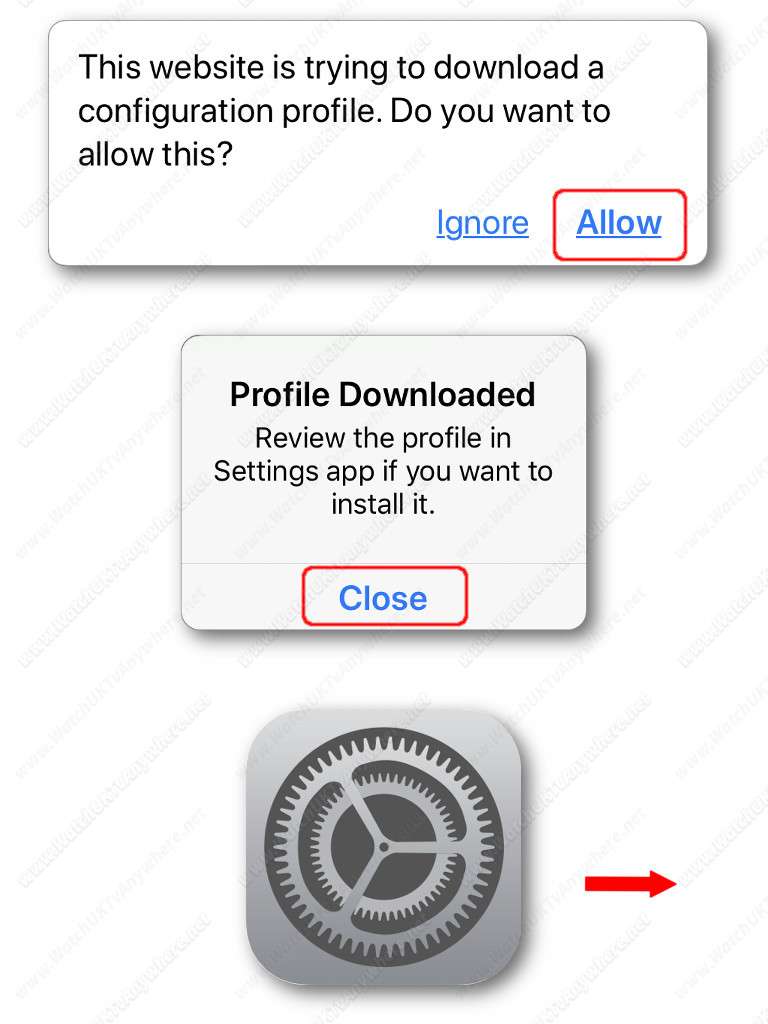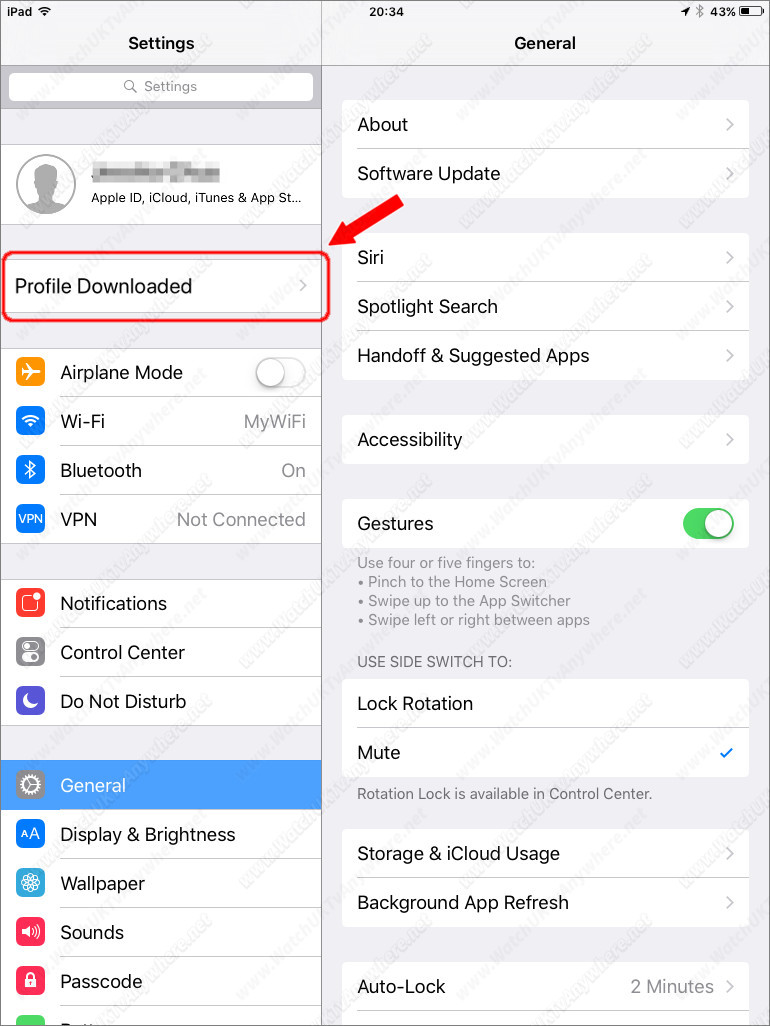 4. Confirm the installation ...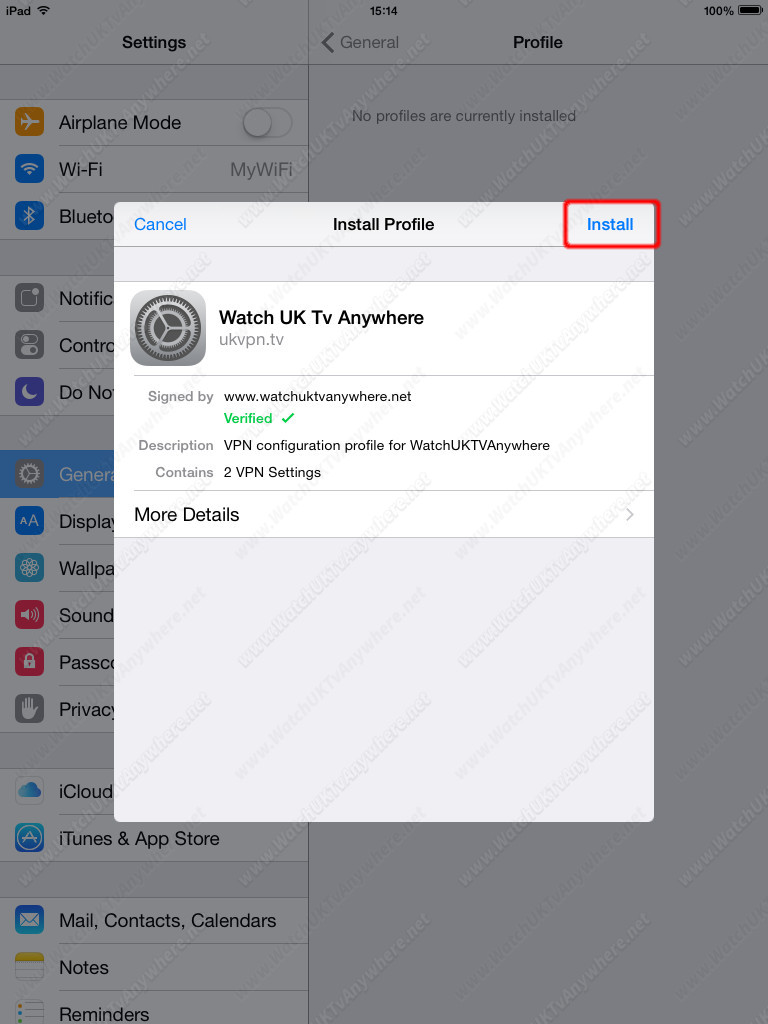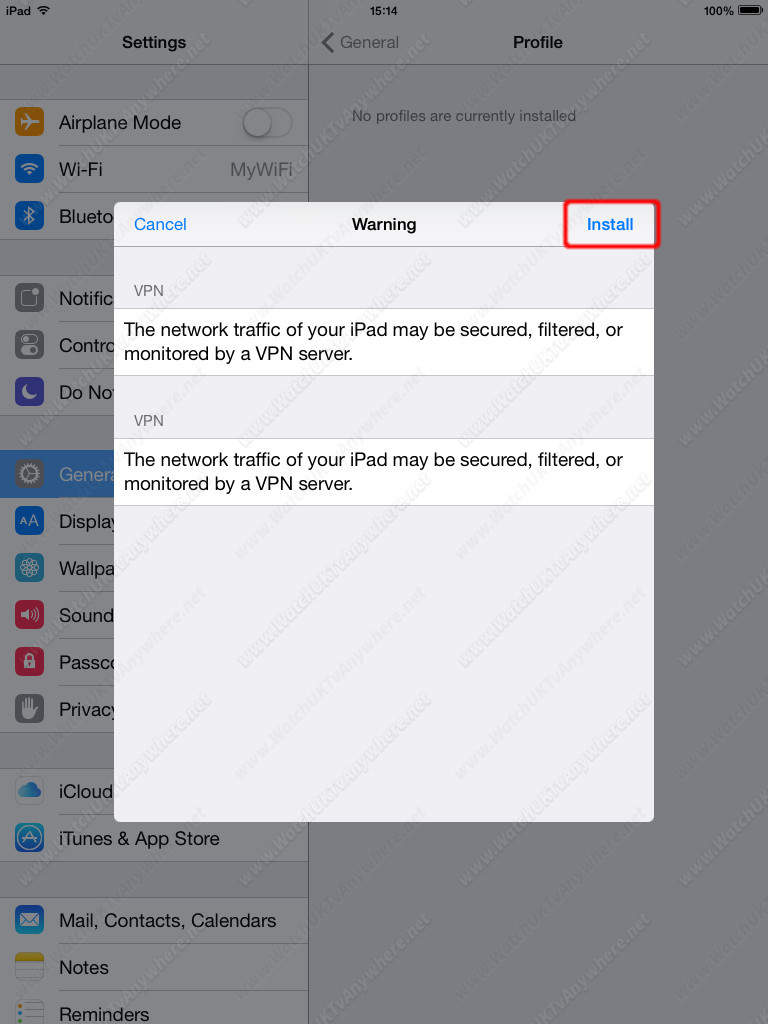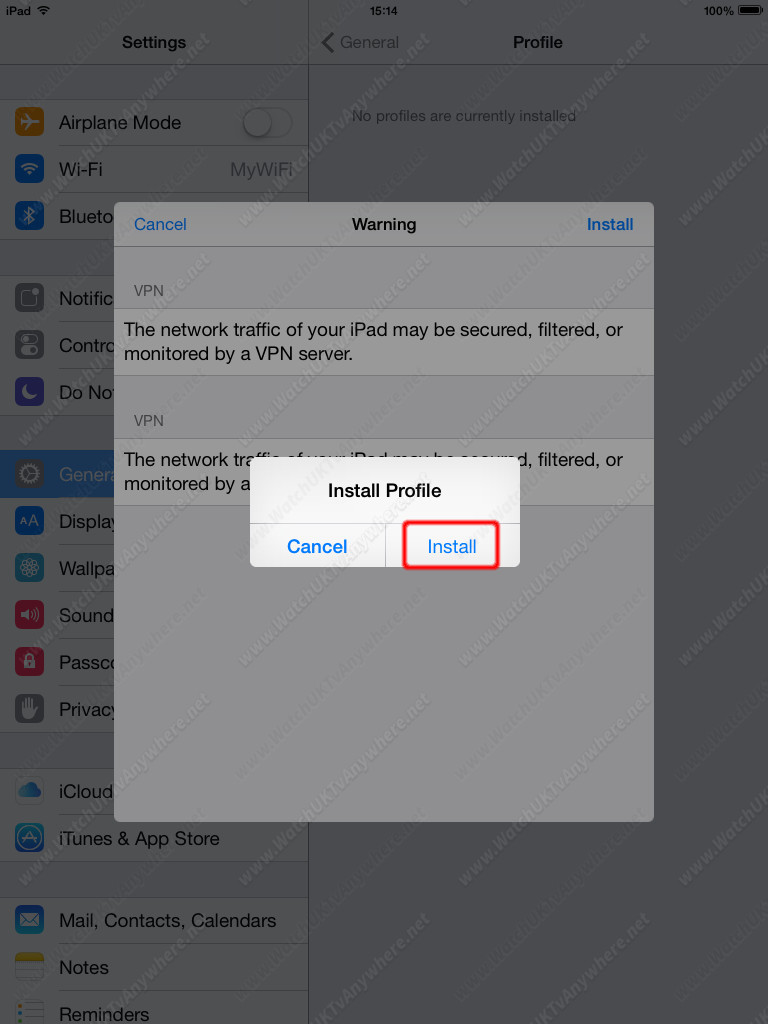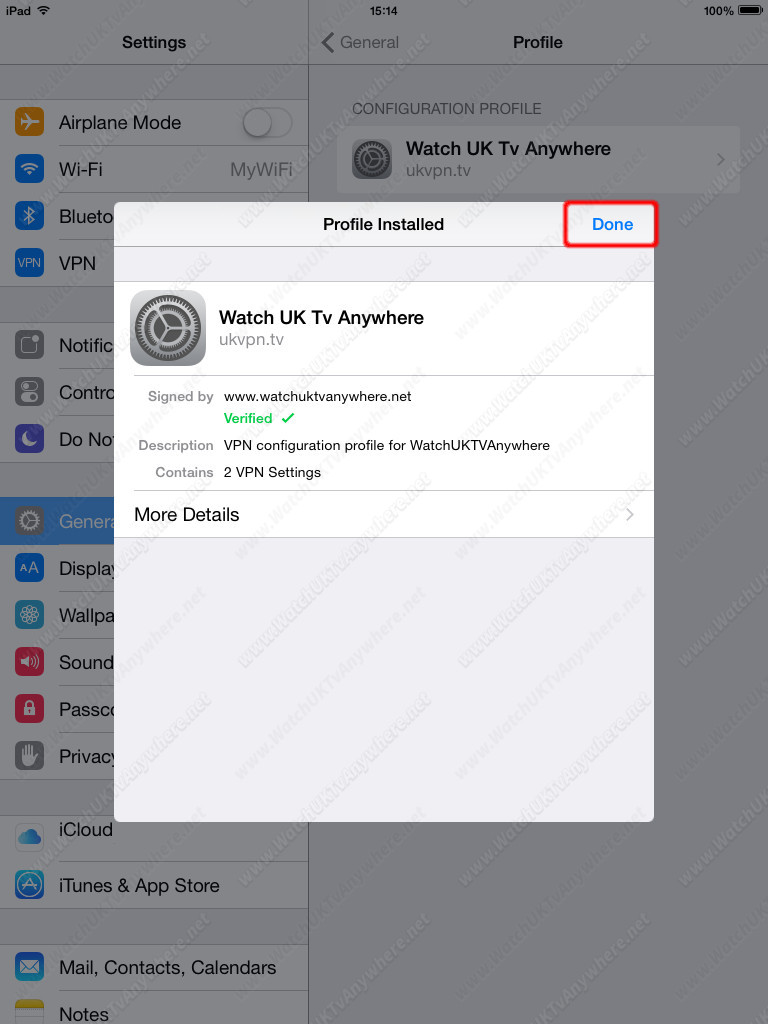 ---
Some iPads/iPhones may ask for PASSCODE
Note that
Passcode
is set by you to protect your device, and it is
NOT your VPN-Password
code.
Passcode is usually requested when unlocking your device.
Check Settings/Passcode to turn off/on passcode.
(
more about Passcode here
)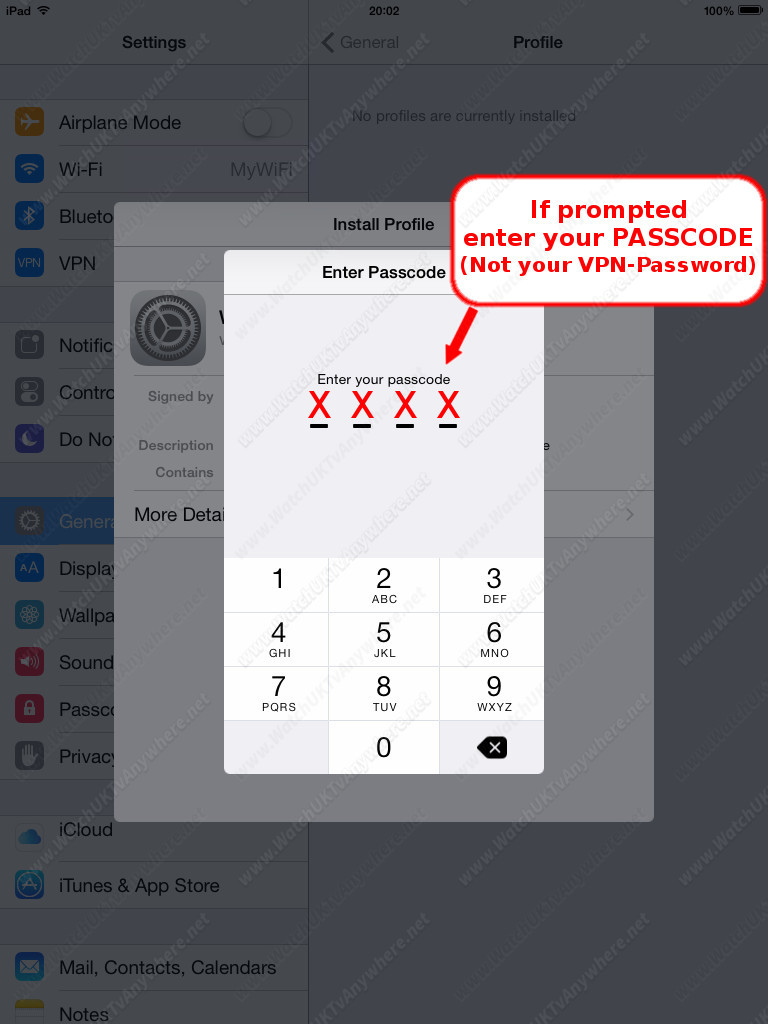 4. Activate your VPN Connection from: Settings / VPN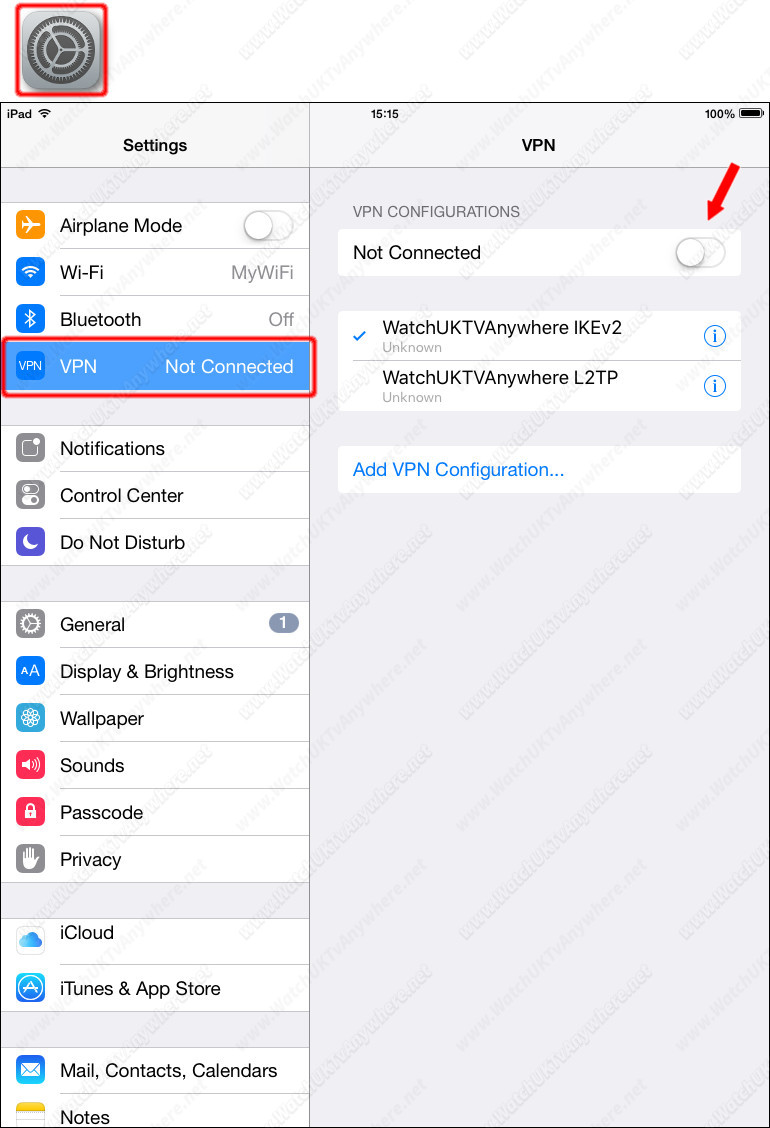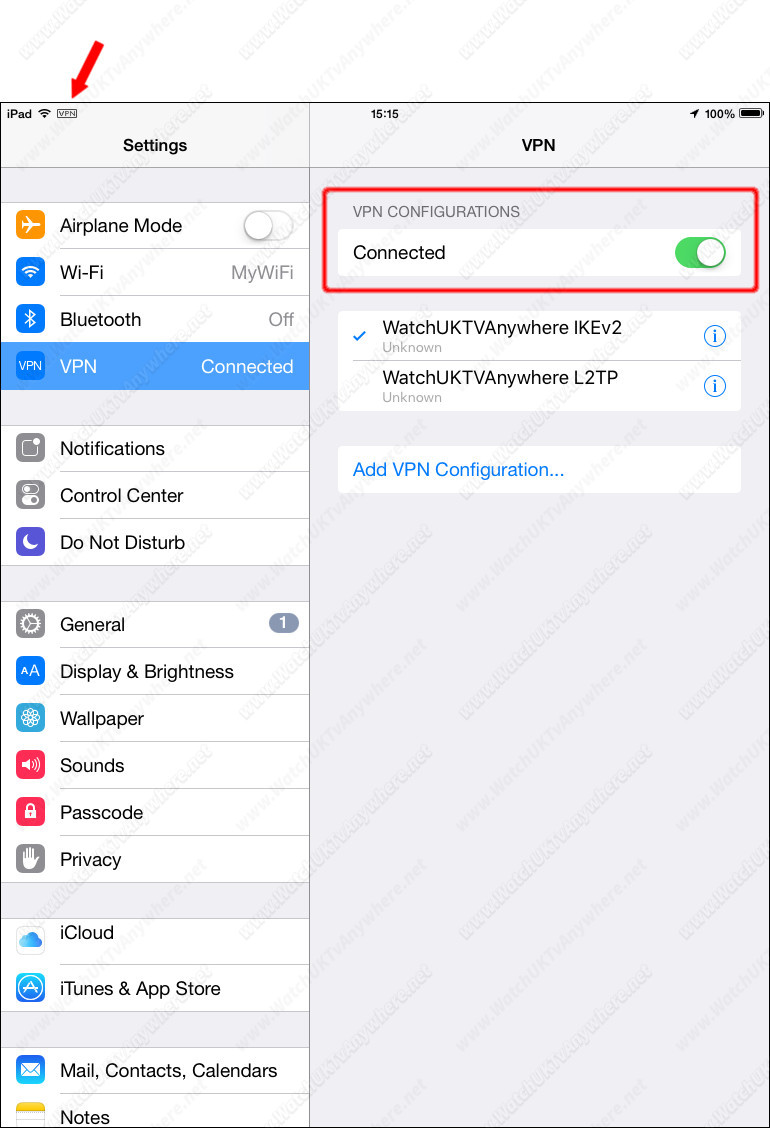 Once VPN is connected, simply load up the UK TV app of your choice if you have already downloaded the apps. When your finished watching open Settings / VPN and slide the Connection On/Off switch to Off.
Problems connecting? – Try both vpn connections: IKEv2 and L2TP.
If still having issues - try the alternative connection method below: