macOS - OpenVPN (Tunnelblick)
---
Step 1. Download
Download and Save "OpenVPN_nnnn.dmg" file and open it. (nnnn is your subscription Id)
If you are downloading with
Safari
web browser, the DMG file is in your
Downloads
folder.
Locate the
"OpenVPN_nnnn.dmg"
file and open it.
Double-click on the first file -
Tunnelblick_3.8.7.dmg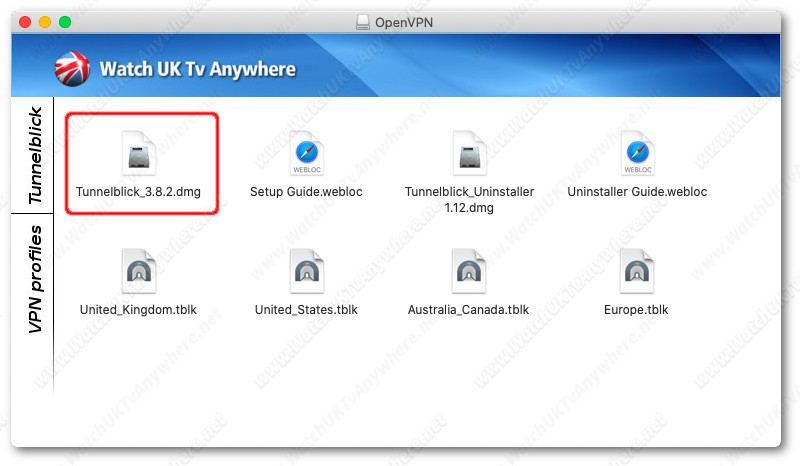 Step 2.
A new window will come out - click on
Tunnelblick
to install or upgrade Tunnelblick.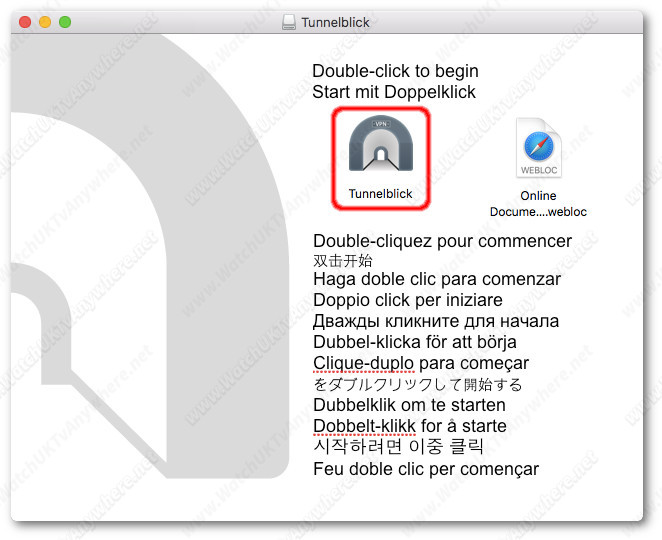 Step 3.
Click
Open
when asked to.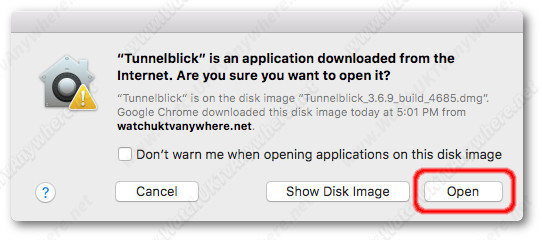 At this point, you may see a message like: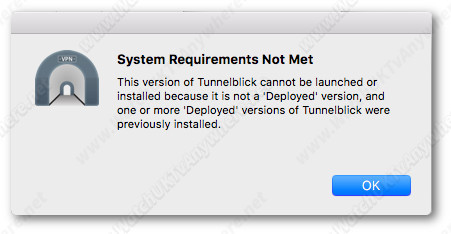 This means there already is 'Deployed' version of Tunnelblick installed on your Mac.
Please run the
Tunnelblick_Uninstaller
first - otherwise, Tunneblick cannot be installed or upgraded.
Step 4.
While installing Tunnelblick, you need to enter your Mac user's password from time to time to authorize the change the ownership and permissions of the Tunnelblick executables. Enter your password and click OK.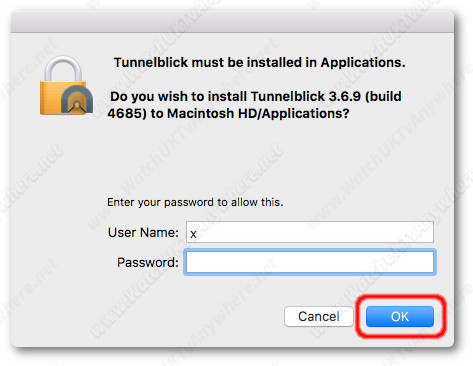 First run configuration dialogs are displayed.
---
Step 5.
Un-tick Check for updates and click Continue.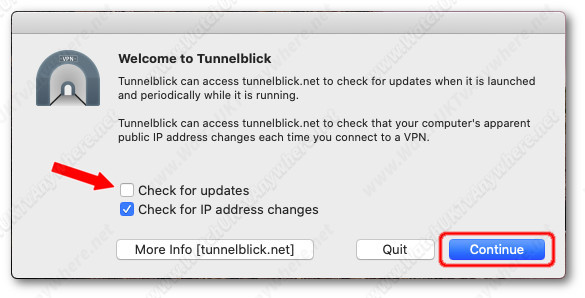 Step 6.
Allow
Tunnelblick notifications.

Step 7.
Click
I have configuration files
.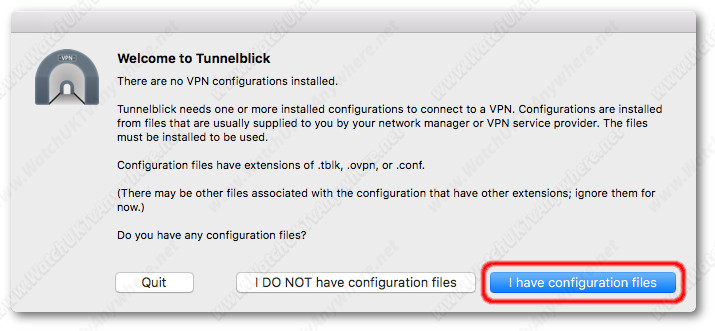 Step 8.
Click
OK
.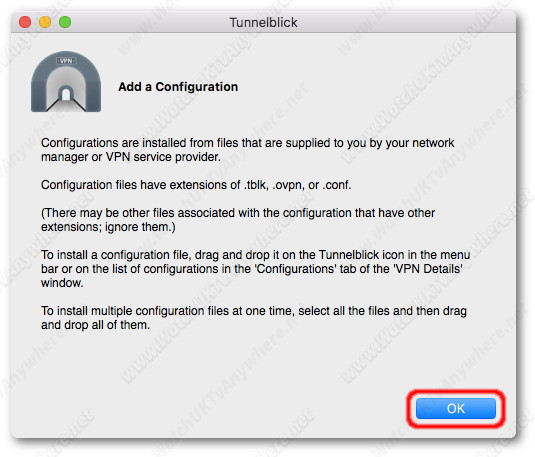 Install VPN Configurations
---
Step 9.
Back to "OpenVPN" installer window - open
United_Kingdom.tblk
by double-clicking it.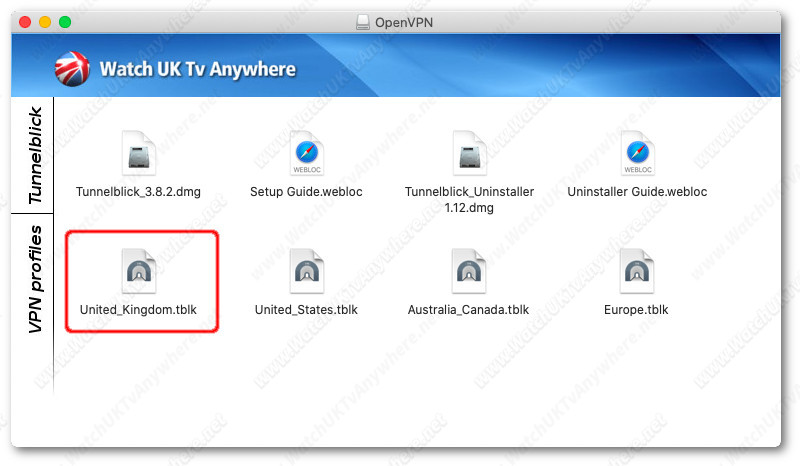 Step 10.
Tick
Apply to all
.
Click
Only Me
.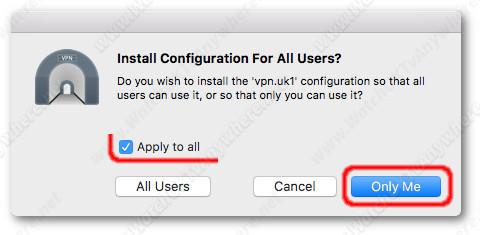 Step 11.
Enter your password and click
OK
.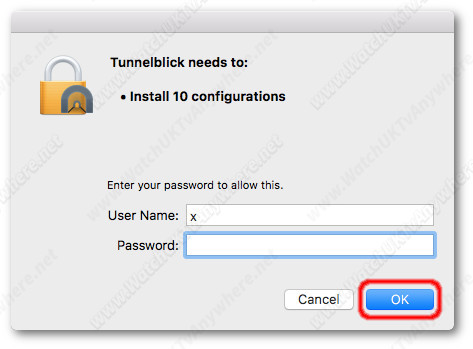 Connect VPN
---
Find the Tunnelblick icon in your Mac Menu and click on it to reveal the Tunnelblick VPN Connections list.
The first option will connect to automatically selected UK VPN server.
If you prefer to connect to specific VPN server instead - choose one of the "Connect UK.Server*" options.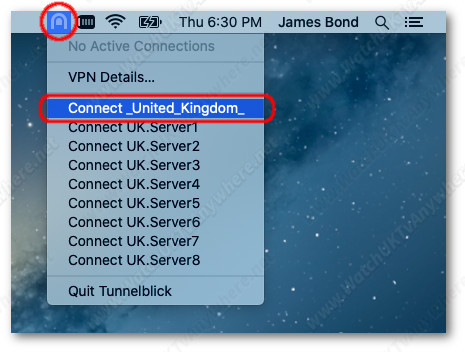 A status window will appear showing the connection progress.
In a few seconds, it will turn from yellow to green. Congratulations! - you are now connected.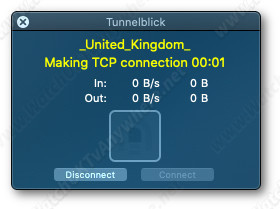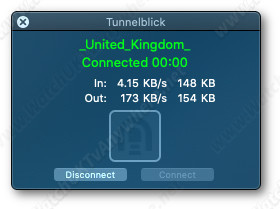 Disconnect VPN
---
If you wish to disconnect from the service all you need to do is click on the Tunnelblick icon and select
Disconnect
from the drop-down menu. The connection status window colour will turn to red confirming VPN is disconnected.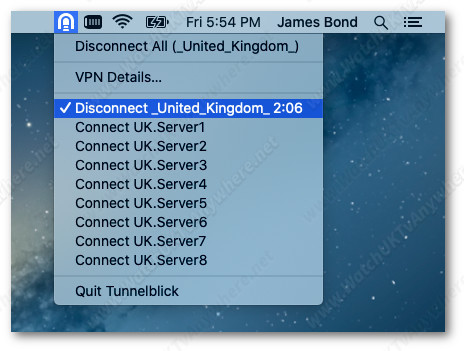 Problems connecting? – Try the alternative connection method below: